Grumman C-1A Traders I have personally taken photos of unless otherwise noted. In order by Navy Bureau Number.
136752 : Owner Hans O Lauridsen, Aircraft at Buckeye Airport, AZ May 2009 This Trader was moved to Buckeye Airport from the Glendale, AZ Airport after negotiations for a Warbird Museum there failed. The airport instead built a Jet service facility that failed within months of its opening. 136752 is part of a collection at Buckeye that has in this hangar an HU-16, B-25, C-47 and A-26. In an adjacent enclosed hangar is a fully restored TBM and PT-17.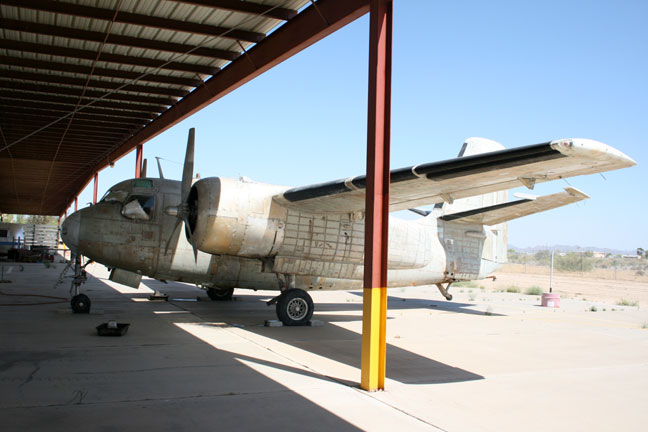 ---
136754 : National Naval Aviation Museum November 2006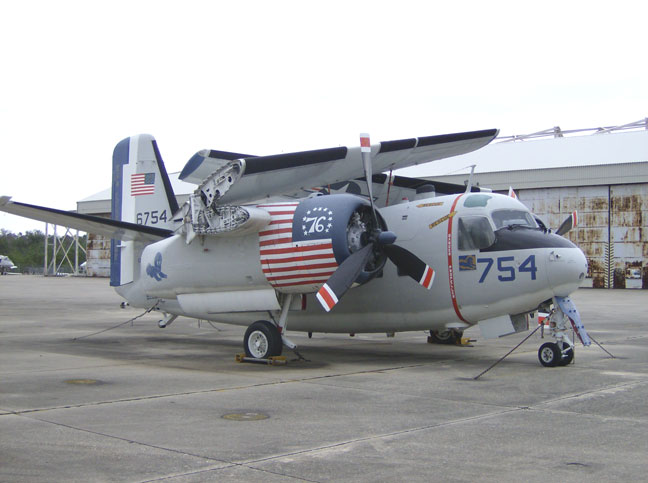 ---
136778: Owner - Daniel H. Serrato, Eufaula, AL -
Photos taken at the Gathering of Warbirds and Legends at Topeka, KS, August 3, 2013.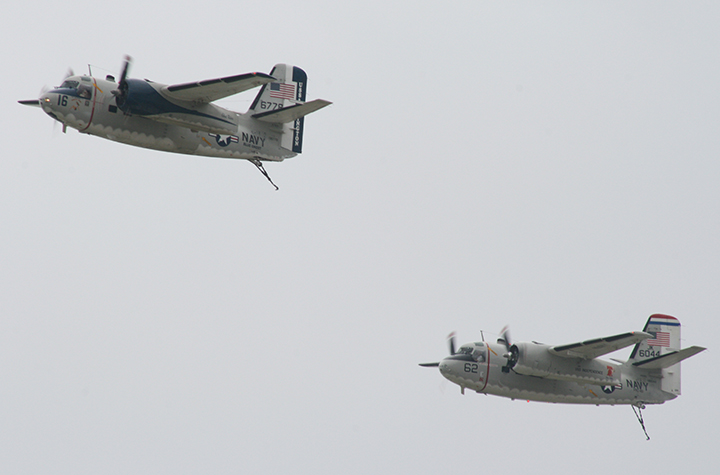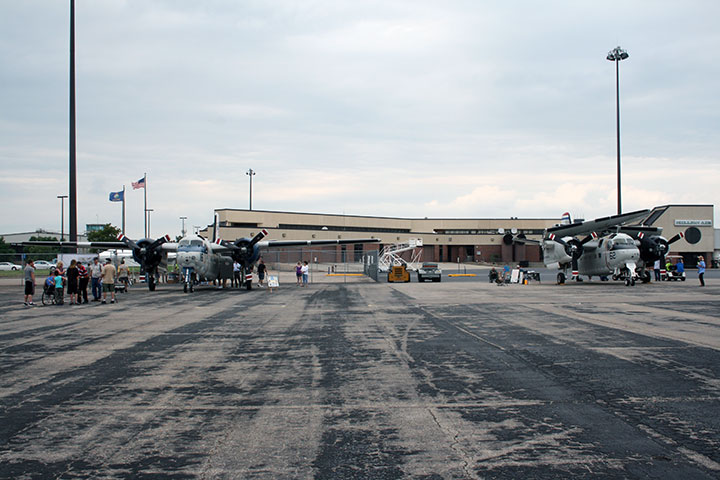 Photos taken at Thunder over Michigan Air Show 2011, July 23-24.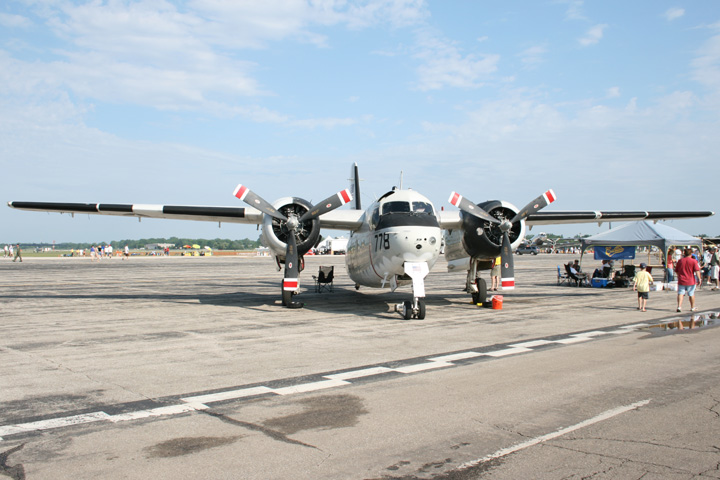 On display Sunday morning.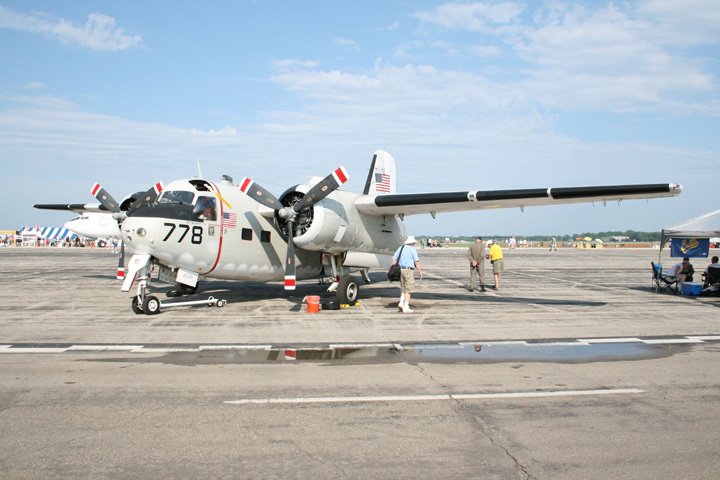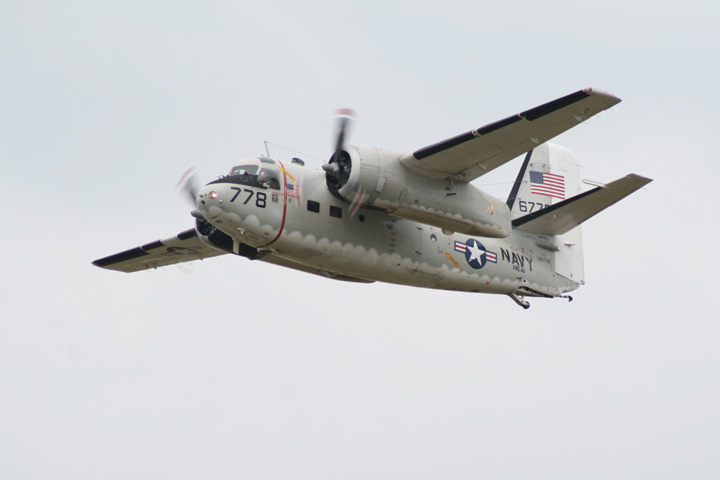 Later in the day Owner and Pilot made this high speed pass.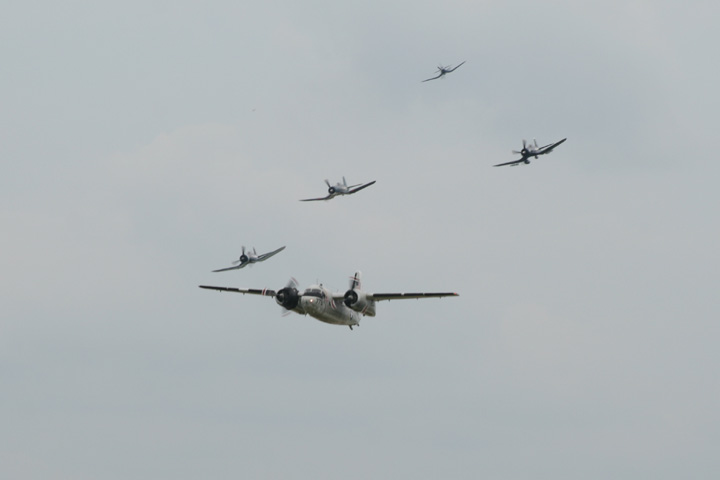 Photos taken at Indianapolis Air Show 2011, May 14-15.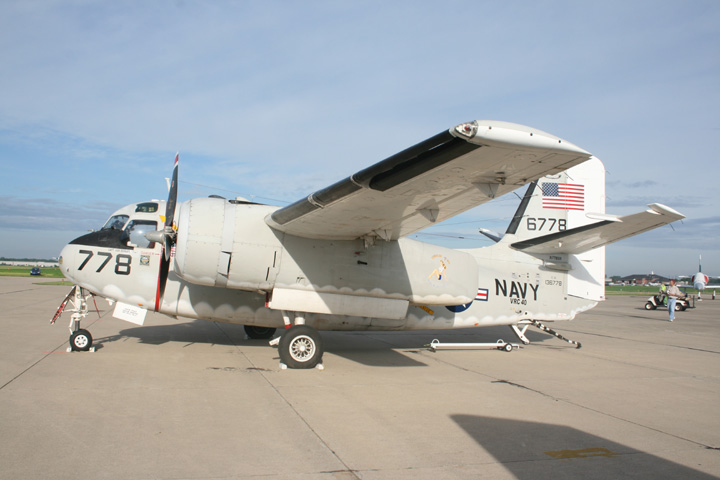 Joe Fagundes flying C-1A 136778 "Mudflap Girl" and leading a three ship "Missing Man" formation at the Indianapolis Air Show on May 14, 2011. Mike Gillian is in the FM-2 and Dave Folk the F4U-5. Only at the Indianapolis Air Show will one see such a unique formation.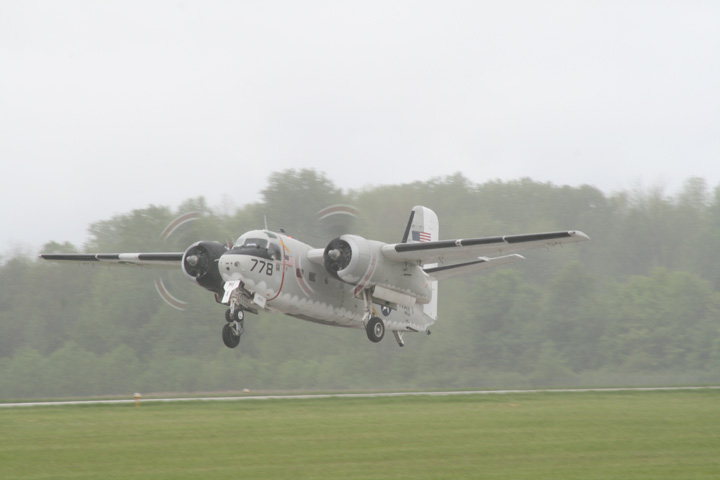 The COD leaving the show Sunday afternoon. There was no air show flying on Sunday due to the low ceiling during the day. It was misting most of the day as can be seen in the photo.
---
136790: Grissom Aviation Museum at Grissom Air Reserve Base, Indiana
Trader located at Grissom Aviation Museum at Grissom Air Reserve Base, Indiana. The Museum is right on US 31north of Kokomo and south of Peru. It is actually at the town of Bunker Hill. The base was originally during WWII NAS Bunker Hill, became Bunker Hill AFB when it was reopened as a SAC base during the Cold War, and was renamed Grissom AFB in honor of Indiana native and astronaut Gus Grissom. Photos taken September 2007.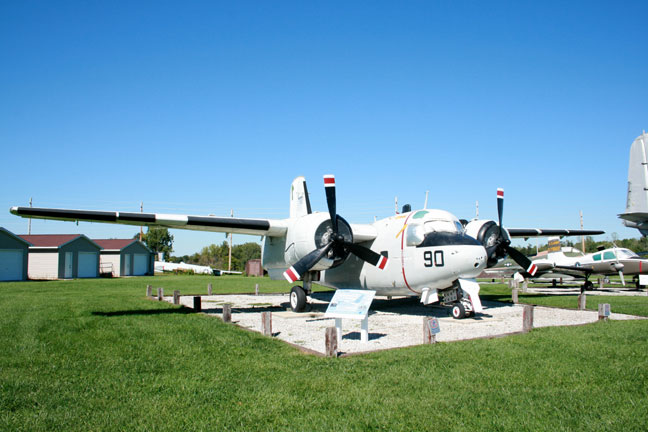 ---
146034: The Harold F. Pitcairn Wings of Freedom Museum, Horsham, PA June 2011

One of these three Traders is 146034 getting ready for its final flight from NAS Willow Grove. Photo courtesy of John Benton.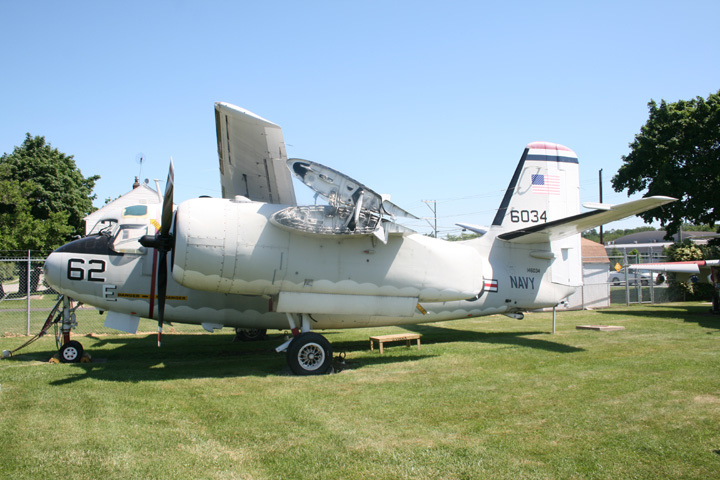 This is 146034 today on display at the museum next to the former NAS Willow Grove where it finished out its service.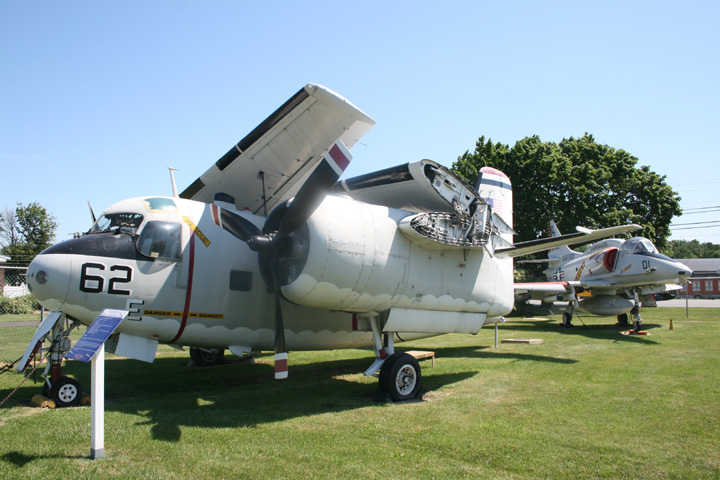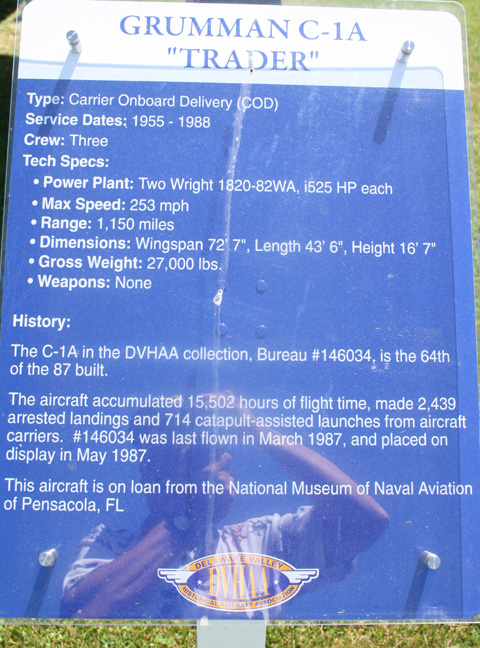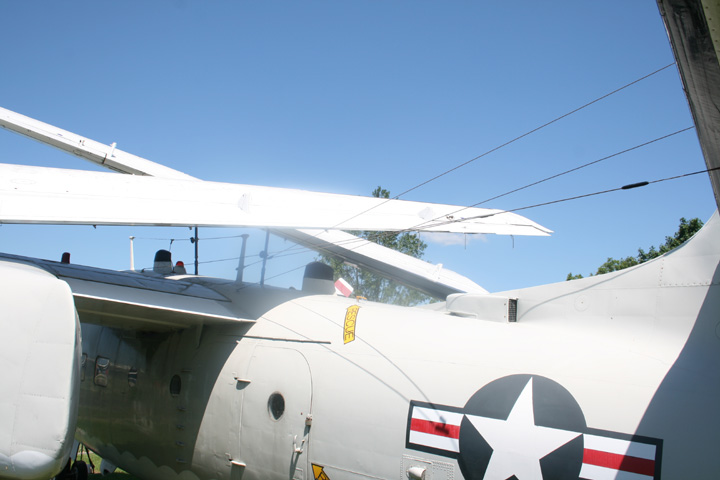 This restoration does an excellent job of showing off the HF antenna wires.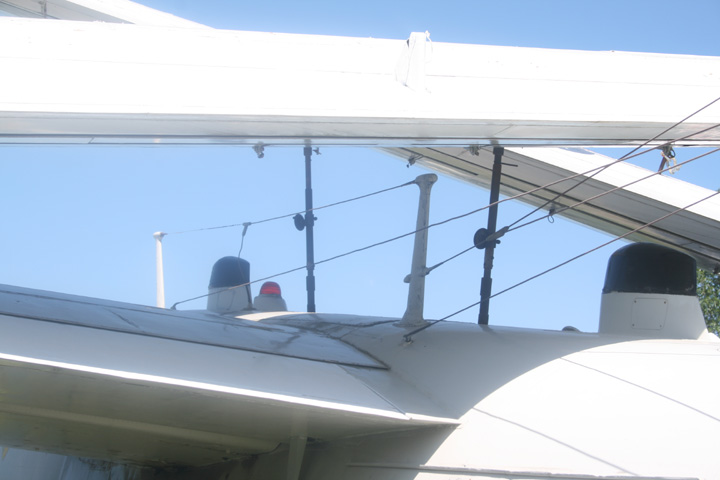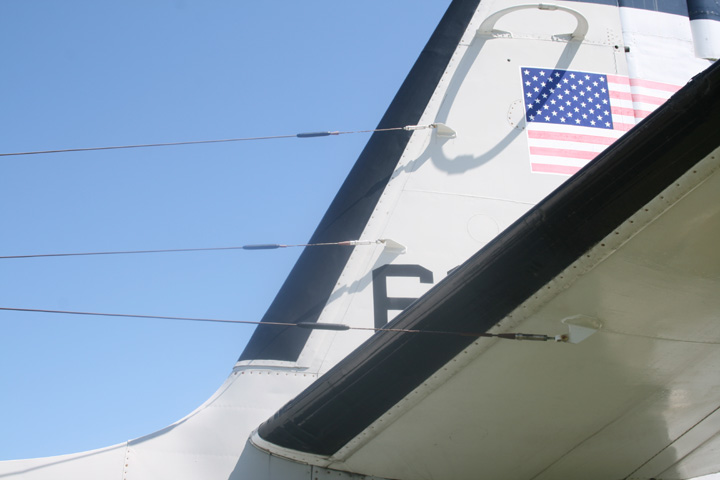 ---
146036: USS Midway, San Diego, CA May 2009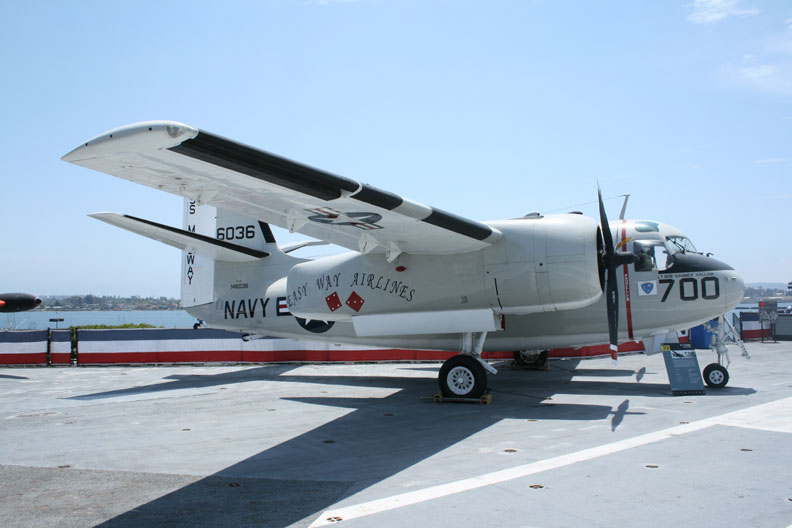 ---
146038: AMARC, Tucson, AZ May 2009 These photos were taken from inside the Pima Air Museum tour bus that runs for an hour and a half visit of "The Boneyard". The Trader is located on the right side of the bus during the tour as it proceeds down Celebrity Row.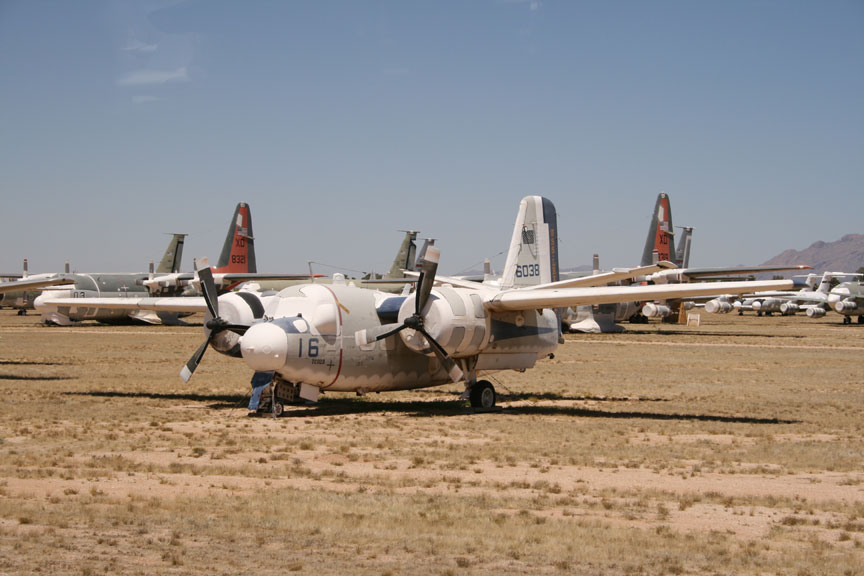 ---
146044: Trader Air, Topeka, KS
May 2014 - These were taken at the Spirit of St. Louis Airshow.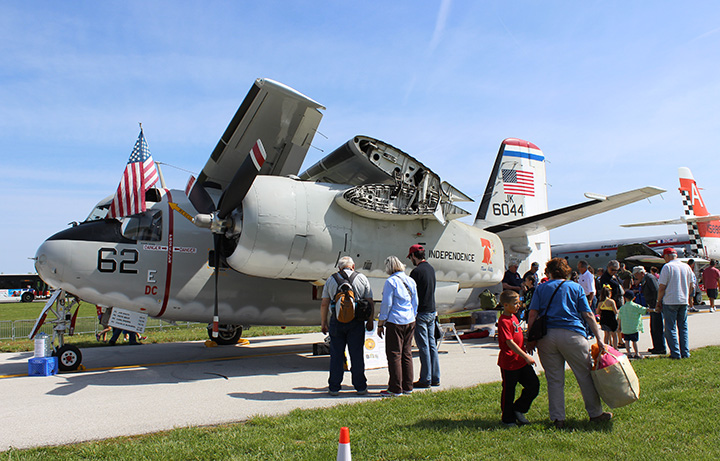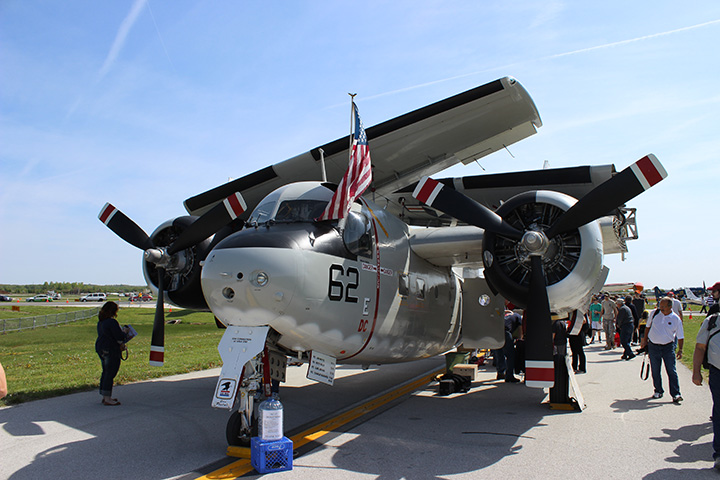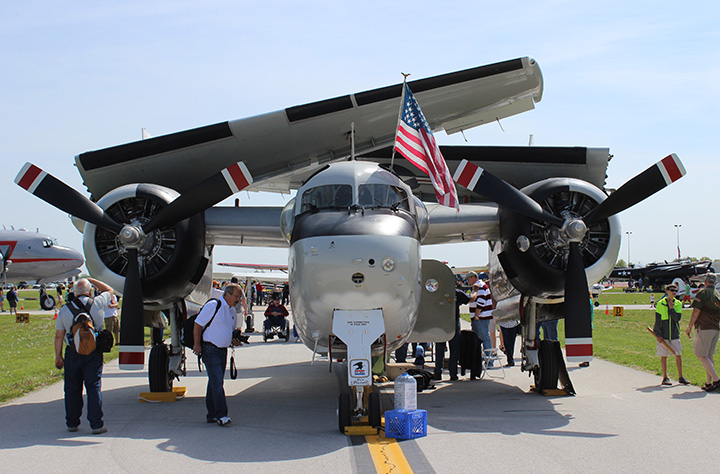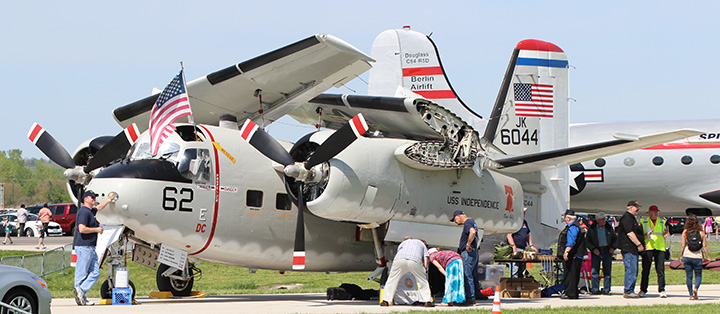 August 2013 - These were taken at the Thunder over Michigan Airshow.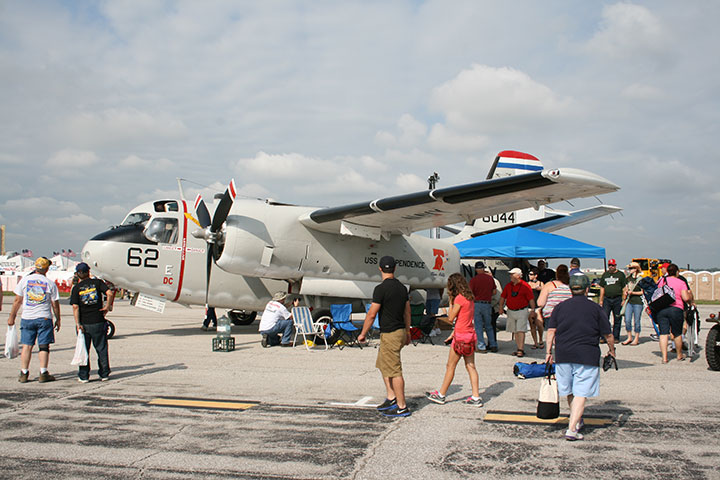 August 2013 - These were taken at the Warbirds and Legends Air Event in Topeka which is the home base for "Miss Belle".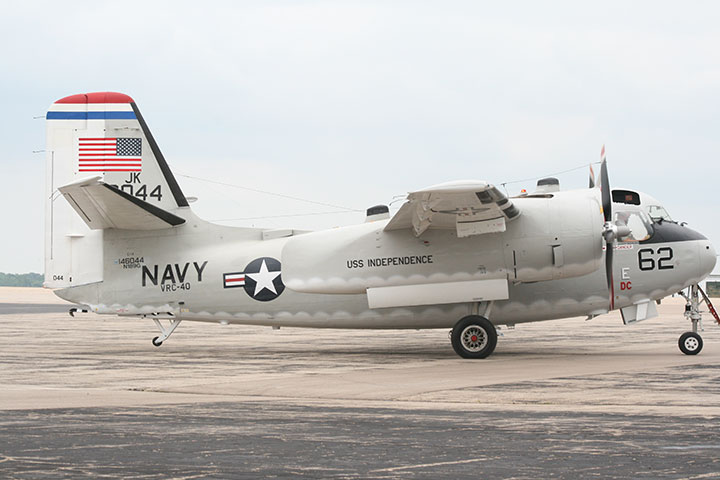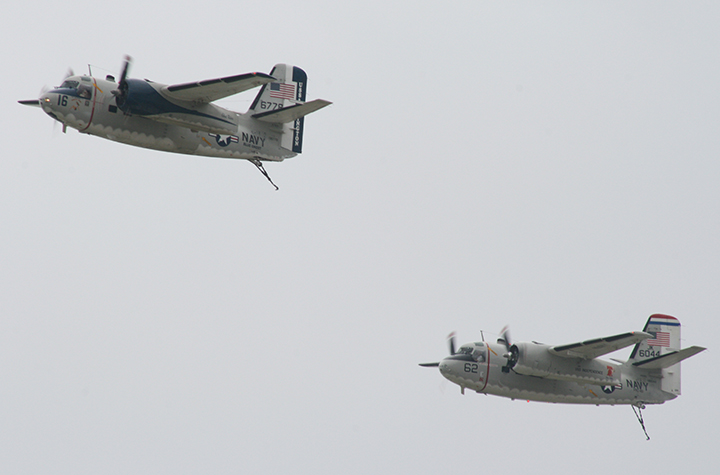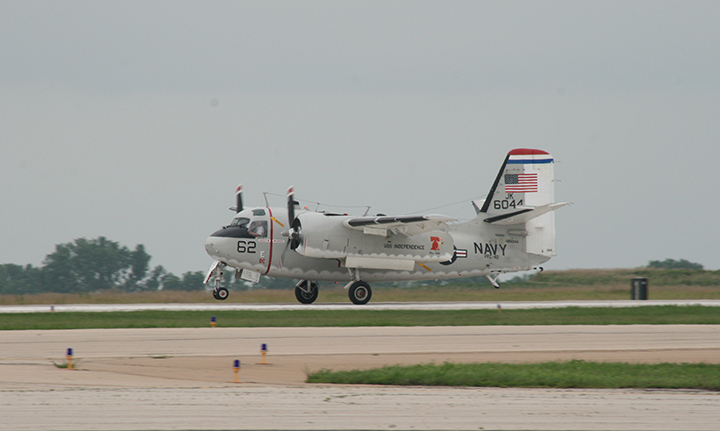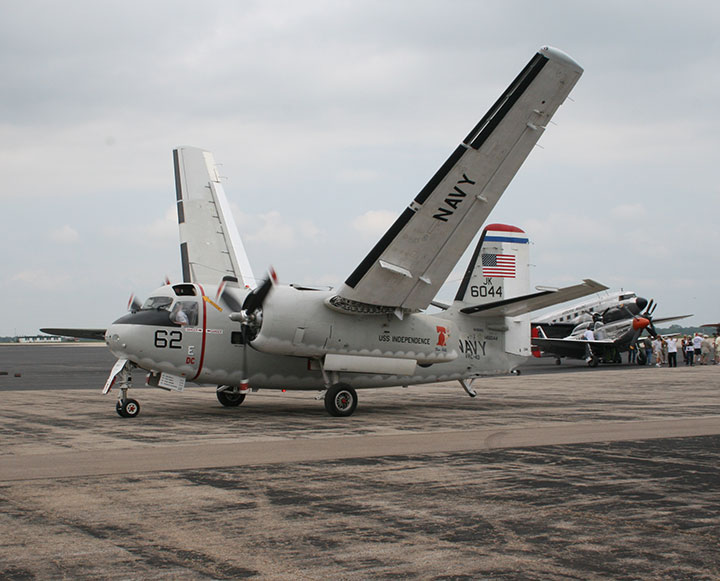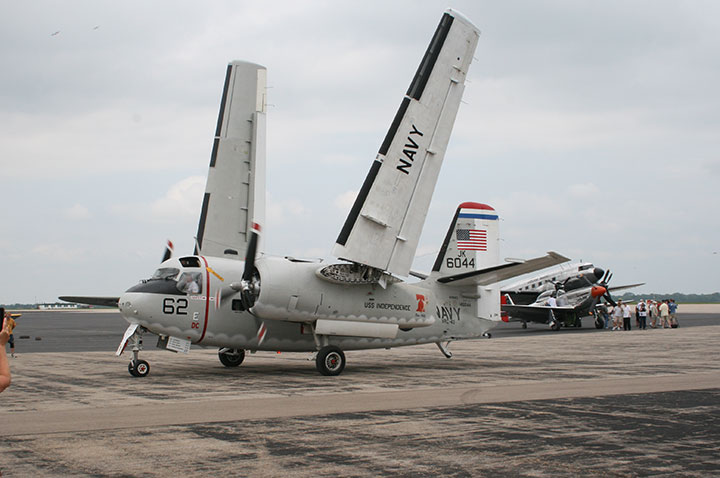 ---
146048: Palm Springs Air Museum, Palm Springs, CA May 2009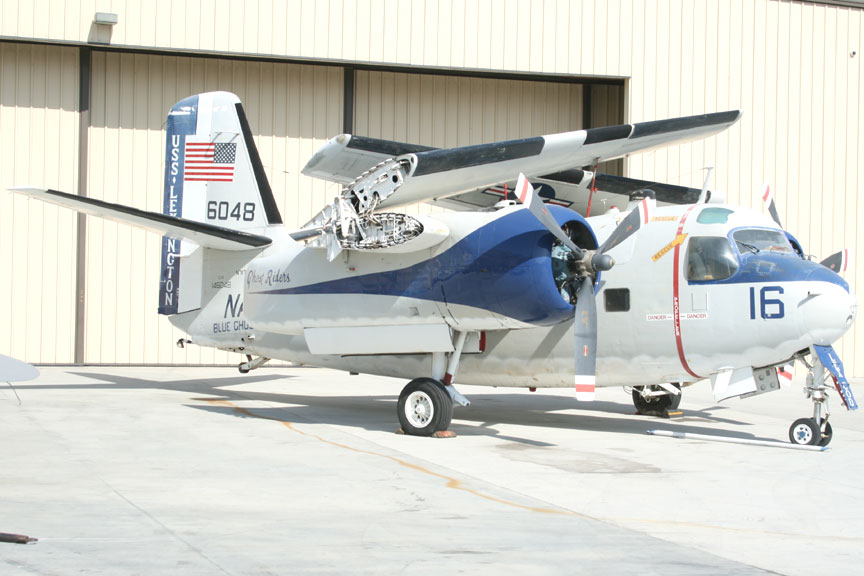 ---
146049: Indianapolis Air Show, September 2001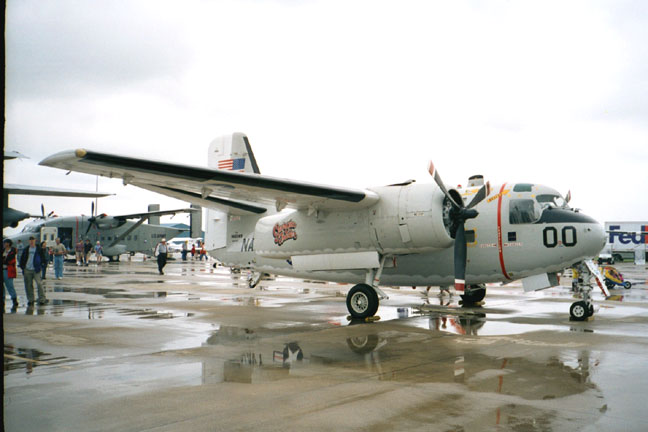 ---
146052: Lone Star Flight Museum, Galveston, TX March 2009
While the photos due not show it this C-1A was damaged by salt water during Hurricane Ike in September of 2009 and will not doubt never fly again. Just to change out the engines would cost $200,000 along with wiring, plumbing, and wheel and brake repair. Hopefully it will be preserved as a static display and be moved back inside.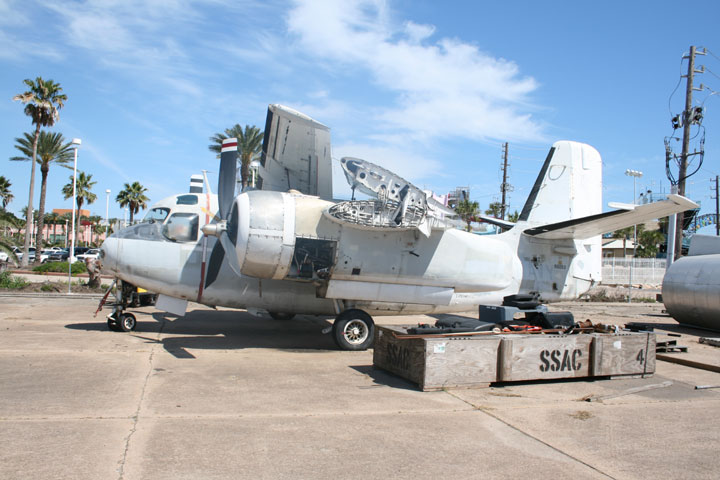 ---