Grumman E-1B Tracers I have personally taken photos of unless otherwise noted. In order by Navy Bureau Number.
146148: National Naval Aviation Museum, Pensacola, FL
Photos taken November 2008. 136148 was pulled from the Naval Aviation Museum's storage area and put on display as a static aircraft at the Blue Angel 2008 Homecoming Air Show. I was not able to get into the storage area this year.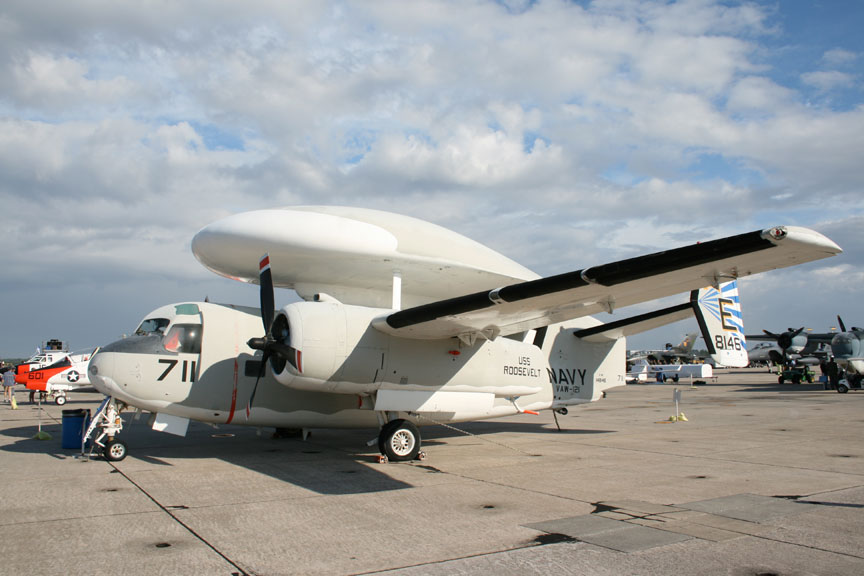 Photos taken November 2006. These photos were taken after the air show in the Naval Aviation Museum storage area.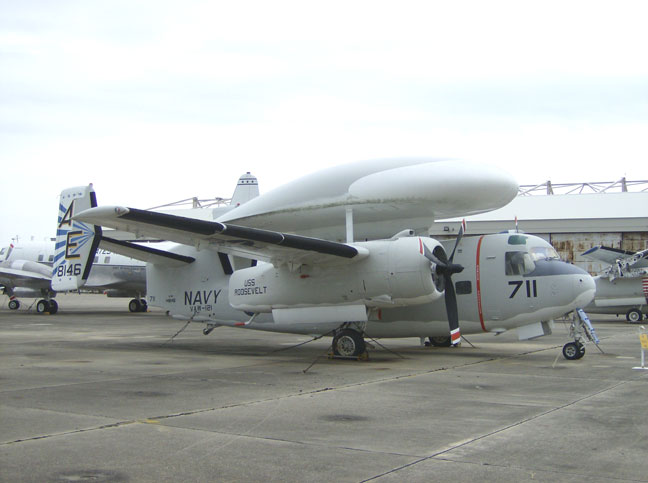 ---
147217: New England Air Museum, Windsor Locks, CT August 2017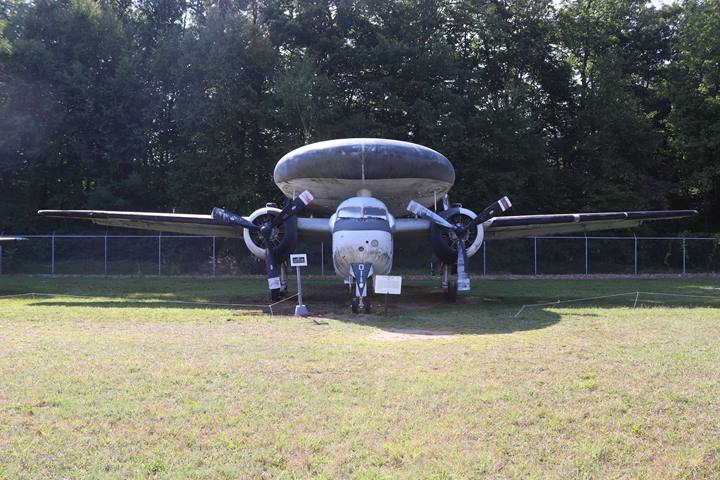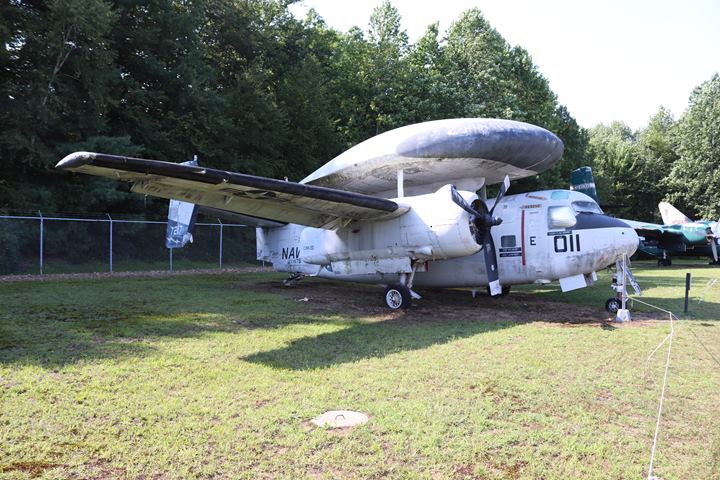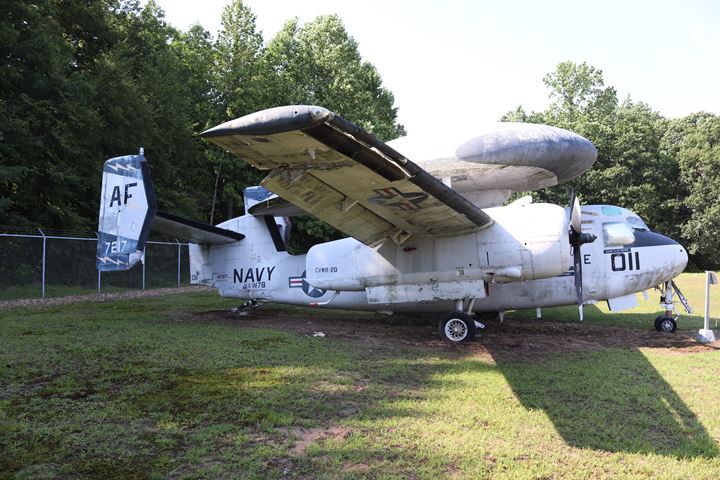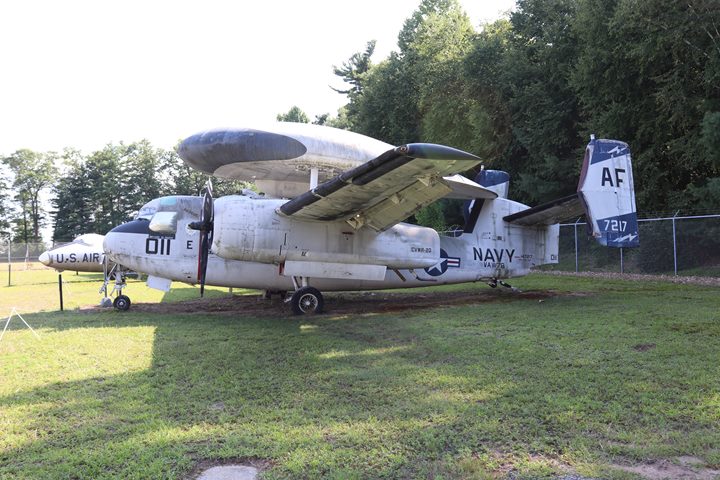 ---
147225: USS Yorktown, Mt. Pleasant, SC July 2012 - 147225 served with VAW-11 from 1959 to 1976 and in the process flew 6,750 hours while serving on seven different aircraft carriers. They were: USS Ranger, USS Ticonderoga, USS, USS Hancock, USS Coral Sea, USS Midway, USS Hancock and USS Oriskany.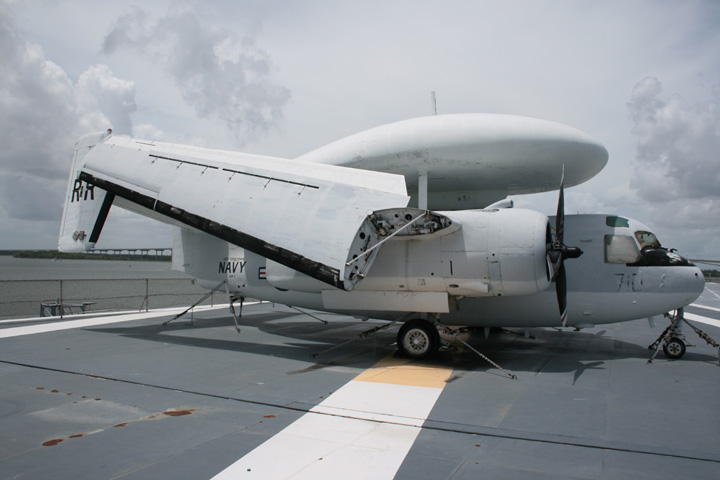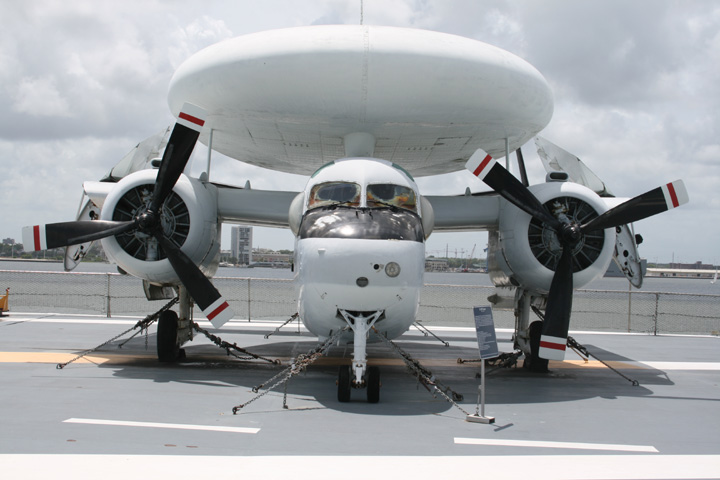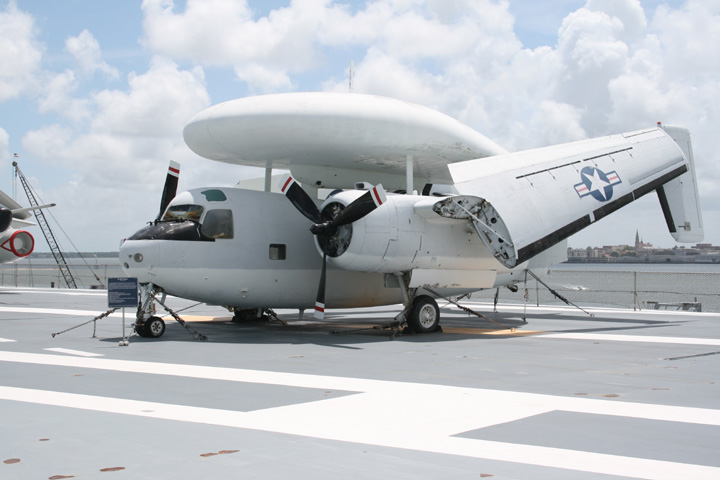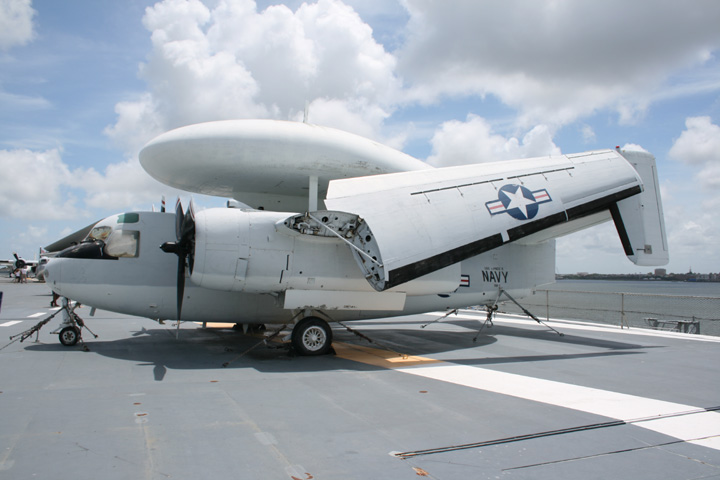 ---
147227: Pima Air Museum, Tucson, AZ May 2009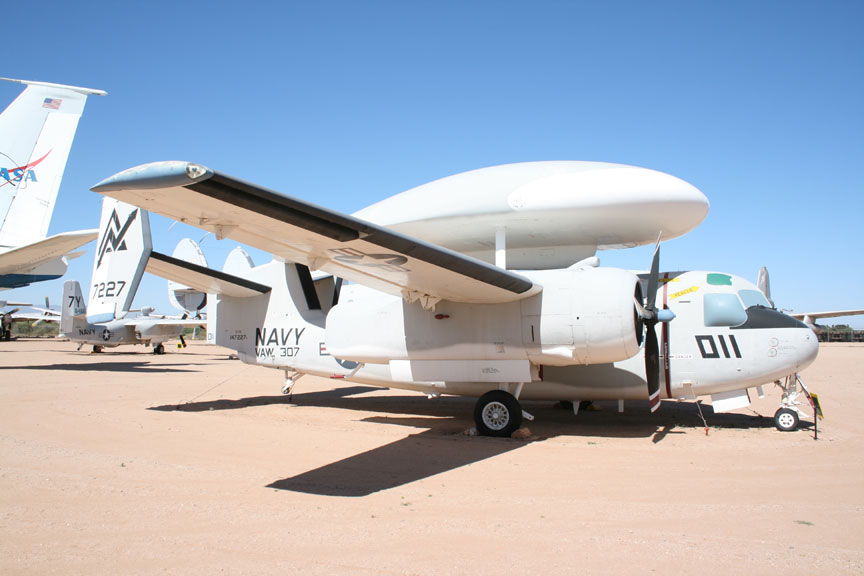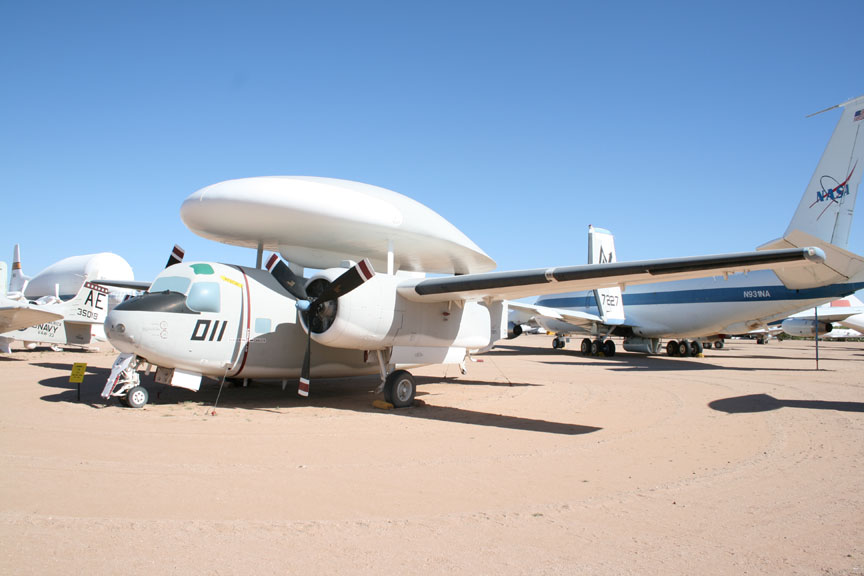 ---
148922: United Aeronautical Salvage Yard, Tucson, AZ May 2010
This aircraft has been purchased for a flying restoration by Juan Redick. He currently has it for sale. Note that it actually has tires but no engines. Also see my Guest Photo Page for more photos and information.